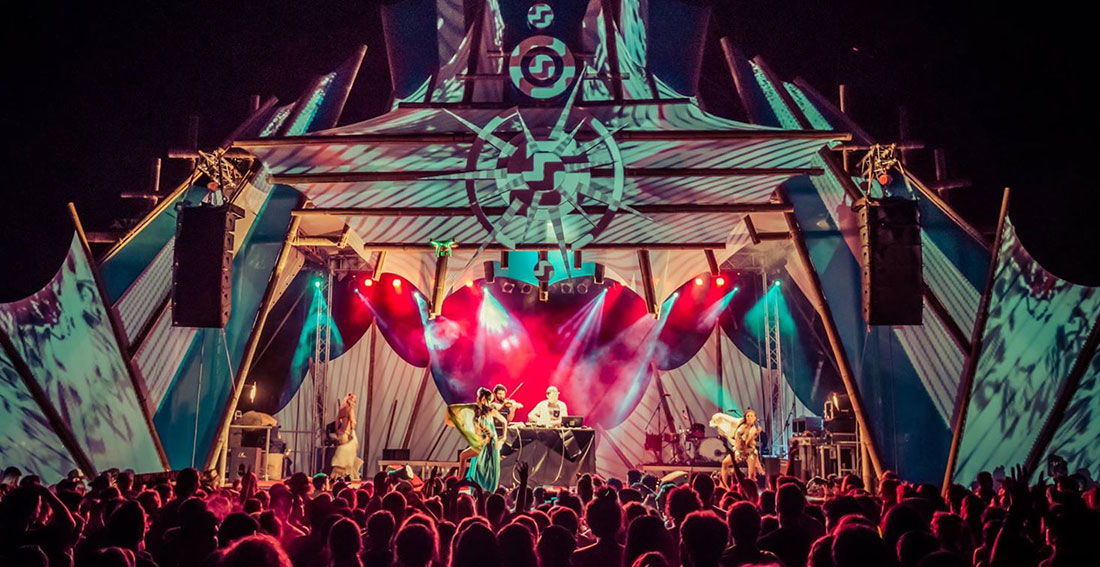 ENVISION FESTIVAL 2016
UVITA, COSTA RICA
February 25-28, 2016
Envision is an evolutionary transformational festival that weaves together everything we consider to be crucial to a conscious lifestyle—movement, healing, spiritual growth, sustainability, holistic health, music, and art. Above all,
Envision is dedicated to bringing together a global conscious community that awakens humanity's potential. Not just another party in a beautiful place, this is an opportunity to deepen your connection to yourself, to others, and to the earth in a truly magical and mystical locale where lush rainforests and mountains meet the warm Pacific Ocean on the South coast of Costa Rica.This year, the Envision collective is offering a number of intensive educational retreats pre and post festival to take the experience even deeper and integrate it more fully into your life. There are six in total, with our three favorite offerings this year highlighted below. To see the full range of experiences,
Reboot Camp: A Reboot for Your Mind, Body and Spirit
February 29th – March 6th, 2016

Cleanse. Yoga. Surfing. Improv. Relaxation. Rejuvenation.  Join the Envision crew for a 6-day retreat in paradise and hit the reset button on your mind body and spirit. A gentle 6-day cleanse with delicious food curated by Dr. Cory, therapeutic yoga with Jorja Rivero and Ashleigh Sergeant, and some of the best surfing (for all levels) in Costa Rica. Dancing and improvisational self-expression to unlock your creativity. Come play and return to your life rested, energized, fit, healthy and happy.
Jungle Herbal Field Clinic Pre-Festival Workshop
February 15 – 29, 2016

This immersive workshop is for those who have experience in herbal medicine, looking for training as a street herbal medic, in herbal first aid, disaster relief and on-the-fly herbal formulation. This is an opportunity to expand clinical experience, while being in service to the Envision community.  Students spend the first half of the workshop at the Punta Mona Center, learning about Physiology and Pathophysiology, formulation, intakes, treatment strategies, case studies and other clinical skills. Continuing on to Envision, we will set up the Herbal Free Clinic and offer our healing services to festival goers and staff.
Join the Envision crew as they visit some of the most epic spots in Costa Rica before arriving at the final destination—the Envision Festival in the Southern Pacific Zone of Costa Rica. On this coast to coast trip you'll visit incredible places and attractions while exploring the ecology and permaculture possibilities of the rainforest. As musicians and music enthusiasts your nights will be filled with live music and local culture and, of course, always the most exotic and unique foods.
EVOLVING OUT LOUD
Combining the art of stand-up comedy and transformation, Comedy Central headliner Kyle Cease uses his 25 years of performing, creating, and letting go of what other people think to help his audience move past their old stories and into a new vision of what is possible in their lives. Evolving Out Loud is a powerful event designed to help you release your old conditioned patterns of fear and strategy and tap into your natural flow state of creativity and unlimited possibilities.