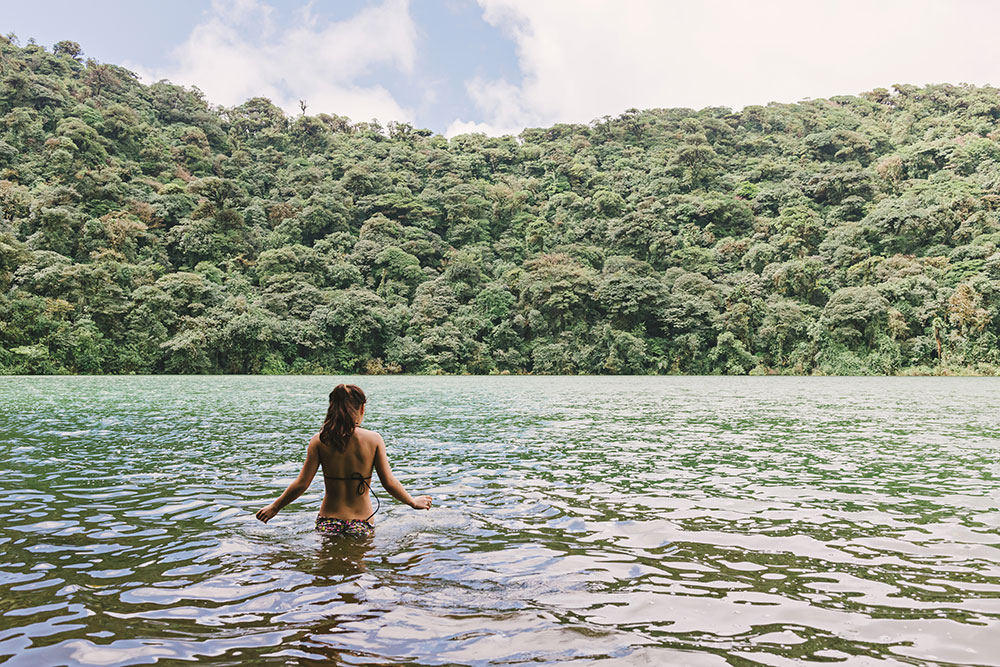 Everything about Costa Rica is wild: from the omnipresent, ever-encroaching jungles and encyclopedia of rainbow-colored animals, to the unpredictable roads, to the micro-climatic weather that seems to change at a
moments notice, everything here is alive, vibrant and evolving in real time.  I can say this with relative certainty, having recently returned from a 5 week journey through the country's top conscious destinations, traveling well over 2,000 km visiting and exploring at least 4 unique and distinct regions from the sweltering jungles of the South to the lush Volcanic highlands of the north and everything in between.  As we experienced it, Costa Rica is like a theme park of biodiversity—the highest on the planet to be exact containing 6% of the world's plant and animal species—each area of the country has a unique feel, flavor and local culture that makes journeying throughout the Central American paradise exciting and fresh no matter where you decide to go.  And Costa Rica has it all—from lush cloud forests to impenetrable jungle, to white, black and pink sand beaches nestled against inviting crystalline waters, overflowing mineral hot springs, mystical, active volcanoes, howling monkeys, rainbow-colored parrots, wild jaguars, giant iguanas, insects and more varieties of exotic, mouthwatering fruits than possibly anywhere else on the planet.  If you stay away from the overly-manicured resort destinations and opt-in for an experience of the real Costa Rica, you'll be surprised, shocked, awed, entertained and most definitely transformed if you go far enough off the beaten path.  A friend who we met somewhere in the mountains North of San Jose told us, "There's never a dull moment in Costa Rica."  And no sooner had the words left her mouth than two wild cows wandered onto the property a few feet away and a dog began chasing a giant, psychedelically colored frog. We'd have to agree.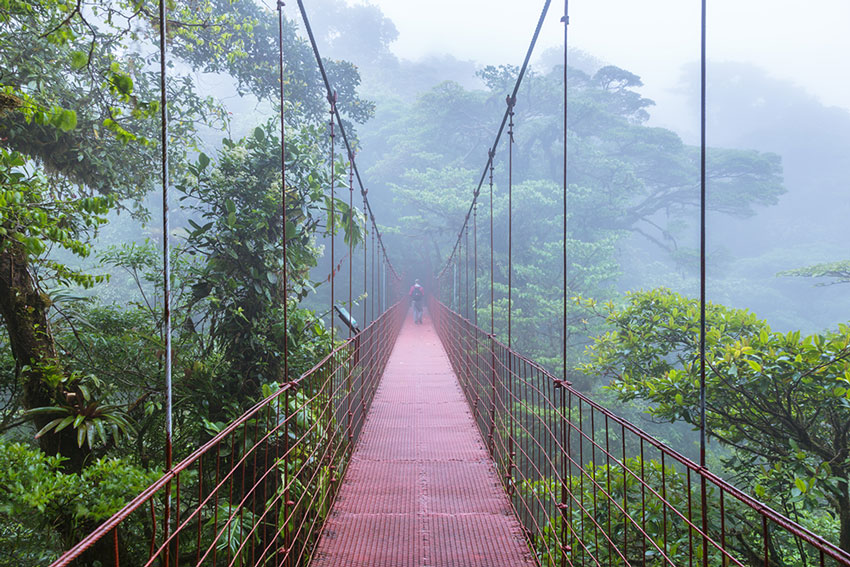 the montverde cloud forest, one of the top eco-destinations in costa rica.
Ask anyone who's been there where to go and they'll rattle off a list of quaint towns, cities and destinations with unusual Spanish names that range in character from semi-touristy to totally off-the-grid (literally speaking as there are no street addresses for destinations in Costa Rica!) all of them with some unique undefinable tropical charm that lures the adventurous from around the globe.  There are literally hundreds of places to visit in the tiny country, roughly the size of West Virginia, so how does one choose where to go?  Well, that all depends on how you like to travel, what you value in life and what you like to do.  For us, we value (in no particular order) access to healthy, organic, natural food, conscious community, vibrant, wild, alive nature as close to its unadulterated state as possible and thriving local and indigenous culture.  So it is with these criteria that we set out on our journey across this notoriously mystical and untamed land… to map a trail of consciousness, ecological harmony and Costa Rican soul and document what we found for the awakened travelers who seek the same.
Envision Festival and the Jungle Wonders of the South
A true microcosm of the country as a whole, Envision Festival is a wild, 4-day transformational celebration of everything conscious and Costa Rican nestled deep in the jungles of the Southern Osa peninsula in a beautiful area just north of Uvita and slightly South of Dominical.  Imagine you and all your conscious, awake friends from around the world converging in the middle of a tropical rainforest for wisdom talks, transformative workshops and retreats on everything from permaculture, to herbalism to healing, sustainability, spirituality and everything in between, the best organic and natural food in Central America, world-class music and DJ's and ongoing yoga and movement classes all infused with local culture nestled alongside some of the most beautiful beaches in the county and you've got Envision Festival in a nutshell.  It is, of course, so much more than that on every level, and we've covered Envision in great depth here where you can get a taste of the full flavor of the experience if this kind of thing gets you going. But in short it checks all of our travel values from above and it is definitely a seminal Costa Rica destination and experience that's not to be missed.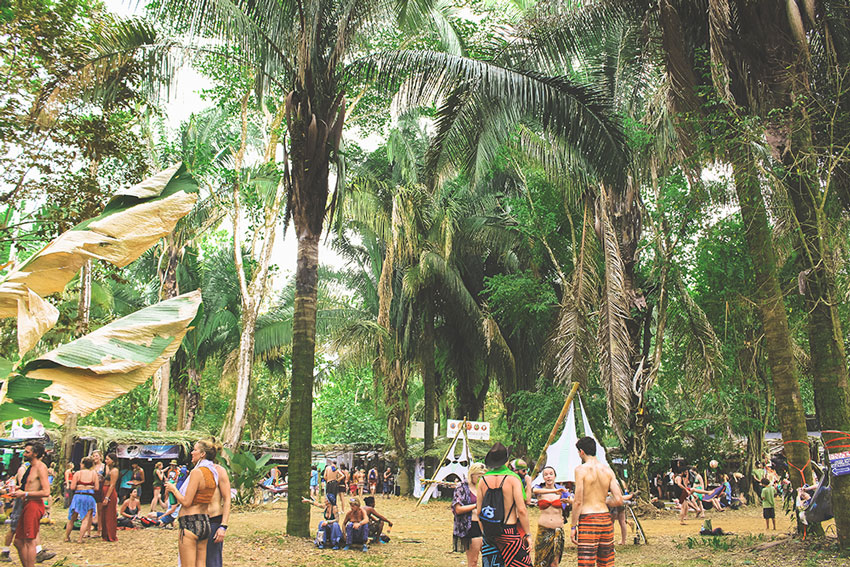 for the conscious traveler, few destinations in costa rica can compete with envision festival. photo: @verodubbie & salty souls