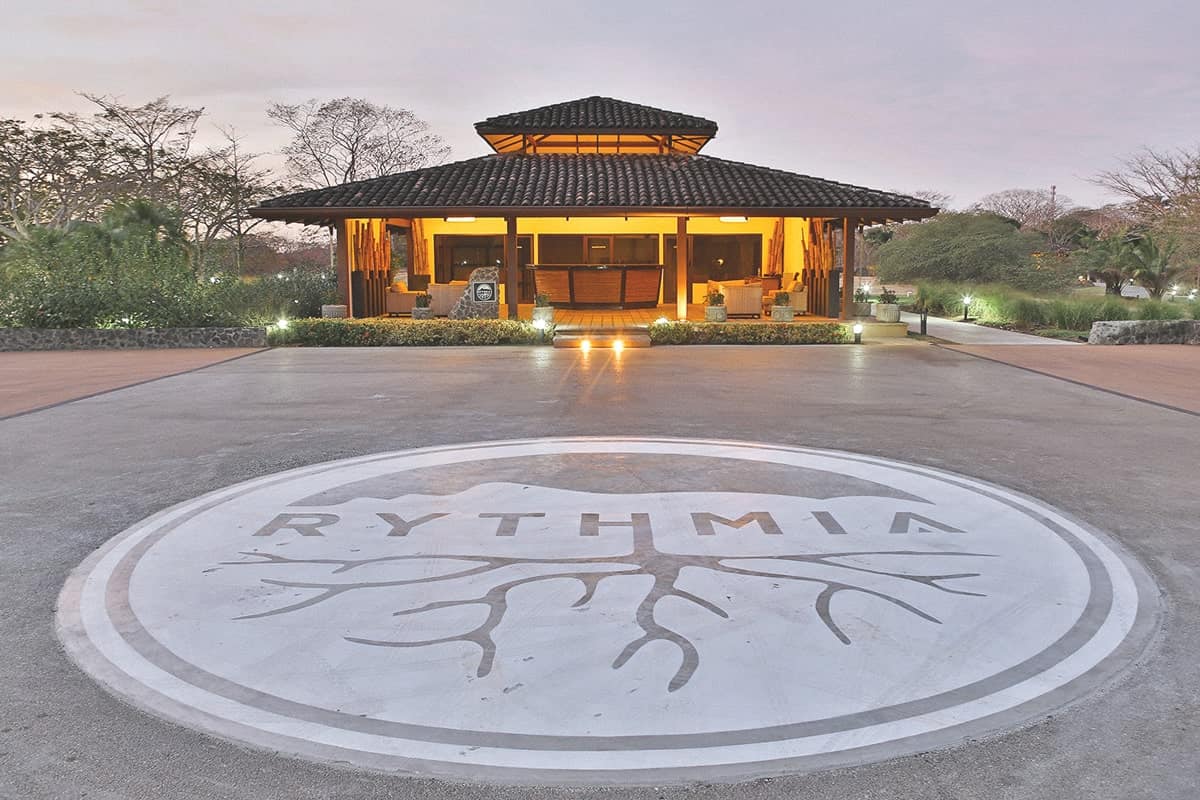 This is a hard article to write… because, as I write, I am acutely aware of the fact that words can never truly capture the immense, life-altering profundity of what I experienced at Rythmia. But I am going to try to capture as much as I can in the hopes that those who are ready for a quantum leap in their personal and spiritual growth will get a sense of what awaits them if they decide to make the journey down to this beautiful little slice of planet Earth. So, with that being said, let's begin.
First off, it's important to know that there are two layers to this story: the trip to Rythmia and the trip at Rythmia. The edges of where each begins, and ends are fuzzy as there is a fair bit of overlap, but I'll do my best to sort it all out into something coherent that captures the essence of each.
The Trip to Rythmia
Rythmia Life Advancement Center is a luxury wellness resort located on the northern end of the Nicoya Peninsula in Costa Rica, which just happens to be ground zero for one of the world's most famous Blue Zones. What is a Blue Zone, you ask? In a nutshell, it's one of those special places on the planet where people live longer than anywhere else, with many breaking the 100-year-old mark and far beyond. Experts aren't entirely sure why that is, but it has something to do with the food, the culture, and the pristine nature of the region that all combine to produce extraordinary levels of health and well-being. Great place to put a resort—and if that is all Rythmia had to its name, it would be a great reason to go.
But, they do something very special here that makes all of this pale in comparison—they serve Ayahuasca, and when Ayahuasca is served, it always steals the show. Sure, longevity is great, but when it comes to life, it's all about the quality of time spent over the quantity of years walking this earth. If you want an ultra-high quality, deeply fulfilling life, there are few faster ways to achieve that than through the intentional use of plant medicines like Ayahuasca, which is why a resort like Rythmia, which is dedicated to improving your quality of life big time, puts this sacred medicine front and center.
These days, most people have heard of Ayahuasca in some form or another, but in case you haven't, or in case what you've heard about it isn't accurate, here's a quick primer.
Ayahuasca and Accelerated Personal Growth
In a nutshell, Ayahuasca is a sacred plant medicine used for many hundreds, if not thousands, of years by indigenous tribes throughout the Amazon basin and adjacent regions of South and Central America for miraculous levels of healing and highly accelerated spiritual growth. How the plant does that is by sending you on a powerful, deeply transformational, and oftentimes psychedelic journey over the course of about 6 to 8 hours that typically takes you to the edges of the universe and back, with healthy doses of exploring the depths of your heart, mind, and soul. If that sounds intense, well, I am not going to lie, it is, but trust me it is so worth it.
Admittedly, it's not for everyone and once again, fair warning that it can be extremely challenging and unpleasant at times. But it can also be the most exquisitely beautiful experience of endless waves of bliss washing over your body for hours as your heart chakra is blasted open, overflowing with unconditional love for everyone and everything, burning away your deepest fears and anxieties forever. The fact is, you never quite know what you are going to get (and it's usually a little bit of both ends of the spectrum), but you can always count on it being massively transformational at the highest levels.
Every single person I met there was incredibly glad they chose to partake of the medicine by the end of the week, even those that had more challenging experiences. Out of our group of 60 or so people, there were miraculous healings of chronic illnesses and pain of all flavors, peace made with family members and lifelong grievances, letting go of deep trauma from childhood experiences, clarity on one's life purpose, the lifting of long-seated, stubborn depression and anxiety, journeys into peak spiritual experiences of oneness, bliss, and the pinnacles of consciousness, and much more. When all was said and done, everyone got something profound, and no one was the same person who walked in at the beginning of the journey. Just another week at Rythmia…
Nourishing Your Body, Mind, and Soul
If the only thing they did is serve Ayahuasca, that would be another great reason to go; but the truth is that Ayahuasca is only half of the transformational equation they have incredibly well dialed in here. Rythmia is also a world-class destination for breathwork (which is just as powerful as plant medicine in its own way), workshops from leading spiritual teachers, and all the healing and lifestyle amenities to support the deep transformation that ensues that you could want. When you couple that with the incredibly kind and loving facilitators and staff, who make the whole experience feel like coming home to a long-lost soul family, you have the recipe for a peak experience that you'll never forget.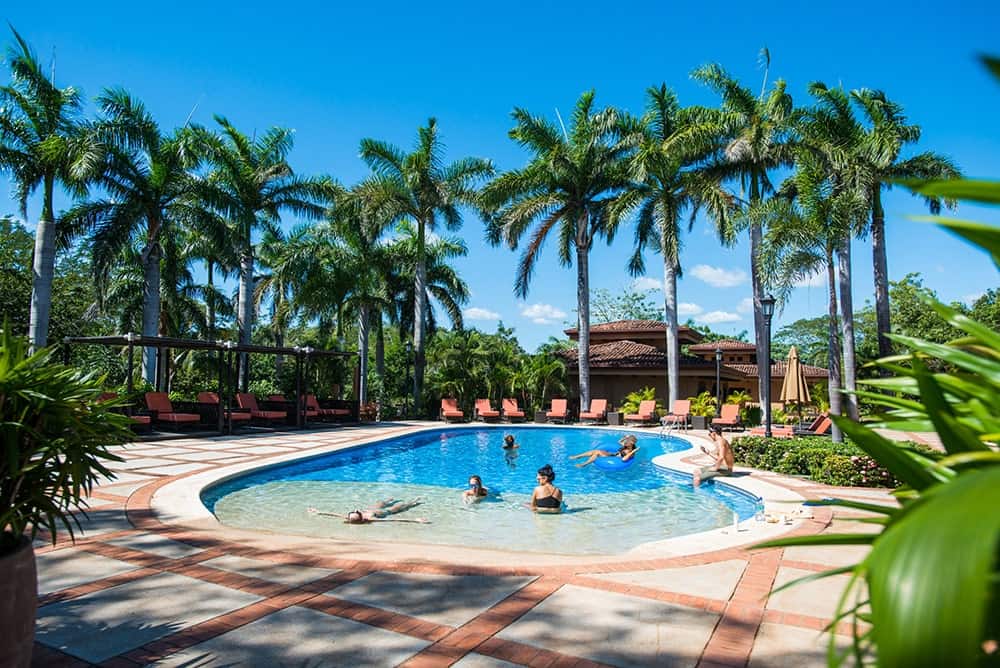 It helps to think of Rythmia like this: everything here is meticulously designed and continually being optimized to facilitate deep healing, deep transformation, and deep rejuvenation at every level of your mind, body, and spirit. Literally. Gerry Powell, the founder of Rythmia, is obsessed with feedback from people who come to visit and is constantly making tweaks and upgrades to the facilities and programming to deliver a beautiful, heart-opening experience that flows smoothly and effortlessly from start to finish. And it's working.
As someone who spends quite a bit of time sampling luxury retreats all around the world, I can say that my time at Rythmia was one of the best experiences I've ever had, especially in terms of its ability to catalyze high levels of personal growth. And I have high standards too. As someone who has been committed to eating the highest quality organic food whenever possible, who practices breathwork, meditation and yoga daily, who has spent nearly a decade being personally mentored by and studying with many leading spiritual teachers (and could write a book on all of the different types of healing modalities I've experienced), and who has co-hosted and co-facilitated wellness retreats all over the world for 100+ people, I know what constitutes quality on many levels, and Rythmia hit the mark on every single one of them.
The Equation for Deep Transformation
Let's start with the food. First off, the quality is awesome, and it's 100% organic, which is an incredibly hard thing to pull off in Costa Rica. We spent a month traveling the country a few years ago and finding high-quality, organic food was probably the most difficult part of the trip. But somehow, they've figured that out here. Second, all of their food has a secret ingredient that makes it exceptionally delicious and nourishing: copious amounts of love. I know, I know, that probably sounds very corny, but stay with me for a minute. The restaurant at Rythmia is run by an incredibly beautiful and caring soul, Meg Pearson—a talented holistic chef—who radiates love and happiness out of every pore of her being, and the local Blue Zone-raised staff who support her share that same kindness and passion. And, if you have been following the latest quantum physics and noetic sciences research, you'd know that our intention most definitely affects the food we eat and actually changes it at a molecular level, affecting how healthy it is for us and whether our body reacts positively or negatively to it. So, the fact that the kitchen crew here is oozing loving kindness means you are getting very special food that is very rare to come by.
Now a word of caution: don't come expecting five-course gourmet meals. The food here is tasty, but simple. And that's intentional—it's actually not good to eat richly when drinking Ayahuasca and engaging in deep transformational work. Your body needs a simple, light diet to conserve energy for the internal rewiring and healing that is going on, and you want food that is going to make you feel great and energetically light. And that's exactly what they serve here: organic food, infused with love that supports healing and doesn't add any burden to your body. We highly recommend their organic juice cleanse option, and yes, whatever unique diet you are on, you will find plenty of options here, even for the most restricted palette.
To support the healing of your physical body even further, all Rythmia visits include massages and colonics to help purify and release any tension and toxins that might be lingering in your system. While I didn't personally get to try the colonics (I was busy experiencing waves of profound insights, bliss, and joy from all the Ayahuasca), I heard they were excellent from many people. I did, however, get a massage and that was fantastic. Costa Rica is a good country for massages. All of the ones I have had down there were excellent, and Rythmia's was no exception—they used 100% natural and organic lotions infused with your choice of deliciously fragrant essential oils, and the therapist who worked on me was very experienced. I felt amazing during and afterwards, and it was a nice touch after the long nights of ceremony.
After your massage, you are just a few paces away from their geothermal, spring water-fed hot tubs, steam room, and mud baths, featuring deeply exfoliating and detoxifying mud from local Costa Rican volcanoes. Quite frankly, after a trip to their spa center, it's hard to feel anything but amazing, and most of it is open 24 hours, so you can visit whenever it feels right.